This is a multi-purpose gravity hook, made of high-quality stainless steel. With claws, it can be used for climbing trees, grappling falling objects, wilderness survival training and so on. With a cool bat-like gear tie, it can be used for emergency connect. With two rubber O-rings, they can tie the gravity hook tightly for easily carrying and protecting you from hurting. I am sure that those outdoor enthusiasts will like it.
It works both as a mechanical claw machine, as well as a grappling hook. To use it as a grappling hook, just add the cross piece and your Gravity Hook is transformed into a 4 pronged grappling hook.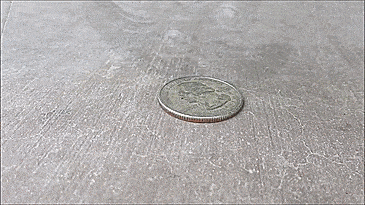 The Gravity Hook can then be used to throw and anchor itself into whatever you throw, which is great for hiking, using in an emergency, climbing stuff, or just pretending to be Batman.
While in gravity hook mode, you can pick up all sorts of stuff just for fun, you can pick stuff up you dropped behind a couch like sunglasses or a quarter, plus a ton of other uses. Plus it could even be used if you dropped something in a lake and need to retrieve it from the bottom.

Features:
High-quality and long-lasting for its stainless steel material.
Cool and eye-catching appearance.
New and unique design with claws.
Strong and hardness, hook claws reaches the highest level of hardness by using oil quenching process.
With claws, it can grab objects exactly.
With two rubber O-rings, it can tighten and fasten the grappling hook.
Small and compact with folding claws, can expand and collapse, easy to carry.
Simple and easy to use.
Strong bearing, can hold weight up to about 300kg.
Strong magnetic force.
With a bat gear tie, used for emergency connect and hanging things.
Multi-purposes as an opener, a car traction rescuer, an object grabber, a hook hanging keys, etc.
Used for disaster relief, climbing trees, anchoring, grapple falling objects, etc.
Versatile and multifunctional tool, suitable for car traction rescue, outdoor activities like camping, wilderness survival training and adventure activities.
 
Specifications:
Material: Stainless steel and magnet
Color: Silver
Gravity hook size: 13 * 9 * 2cm / 5.12 * 3.54 * 0.79in                                                  
Gravity hook weight: 209g / 7.37oz
Carabiner and strong magnet weight: 42g / 1.48oz
Package size: 17 * 12 * 3cm / 6.69 * 4.72 * 1.18in
Package weight: 330g / 11.64oz
 
Package list:
1 * Gravity hook
1 * Carabiner with strong magnet
1 * Bat gear tie
2 * Rubber O-rings