Material: environmental grade silica gel
Diameter: 30cm, thickness: 1.5cm·
Softness index: soft
Anti-slip index: strong
Comfort index: comfort
Function: foot massage, exfoliating skin, back massage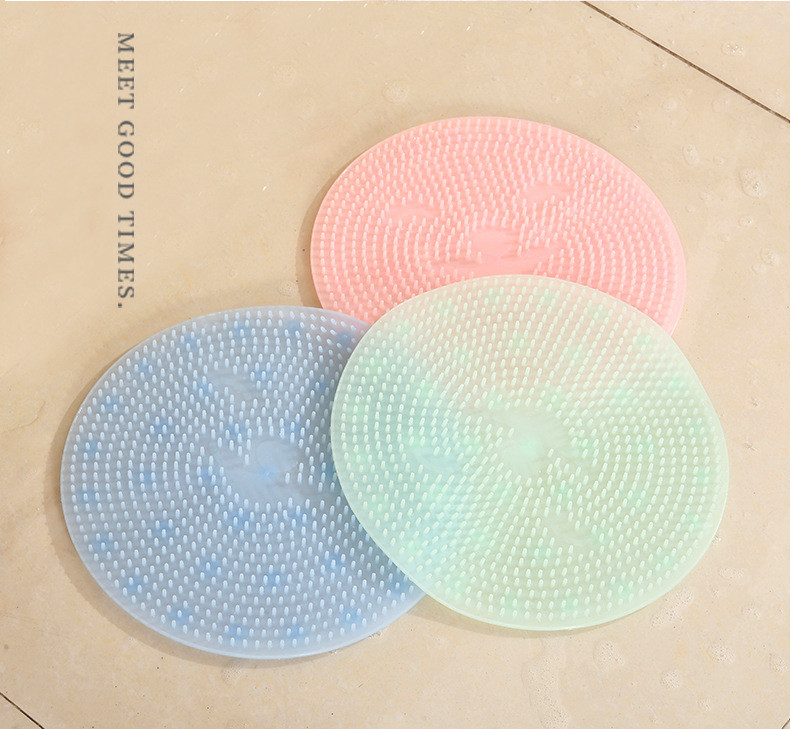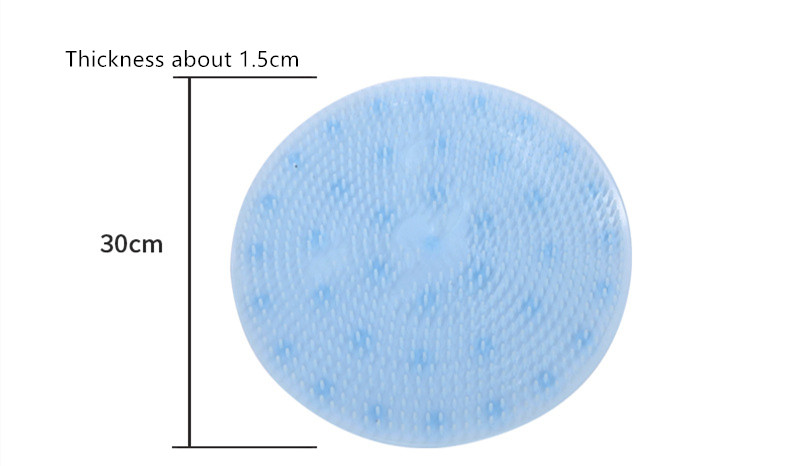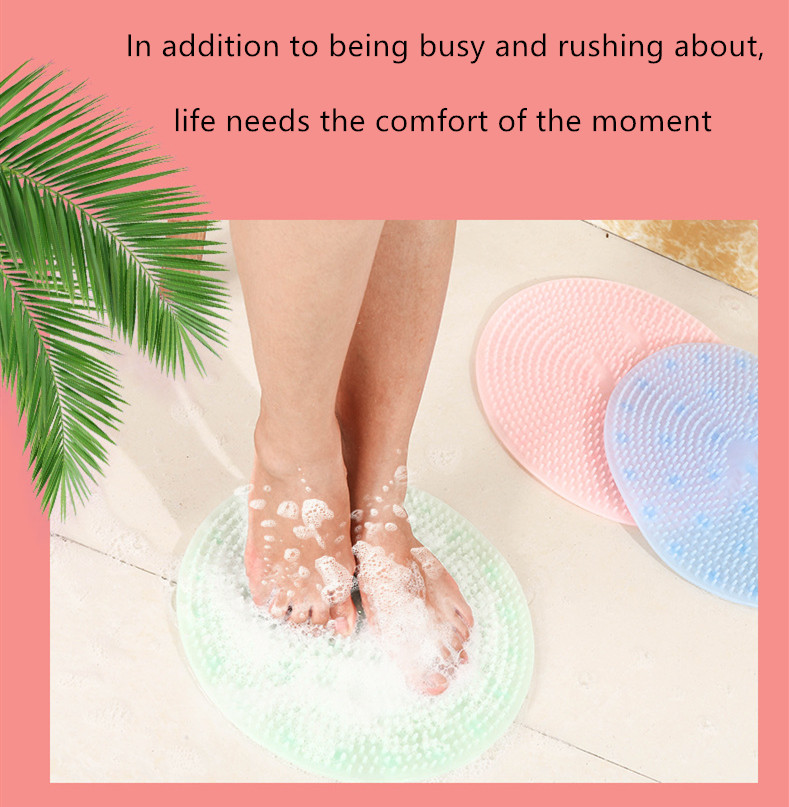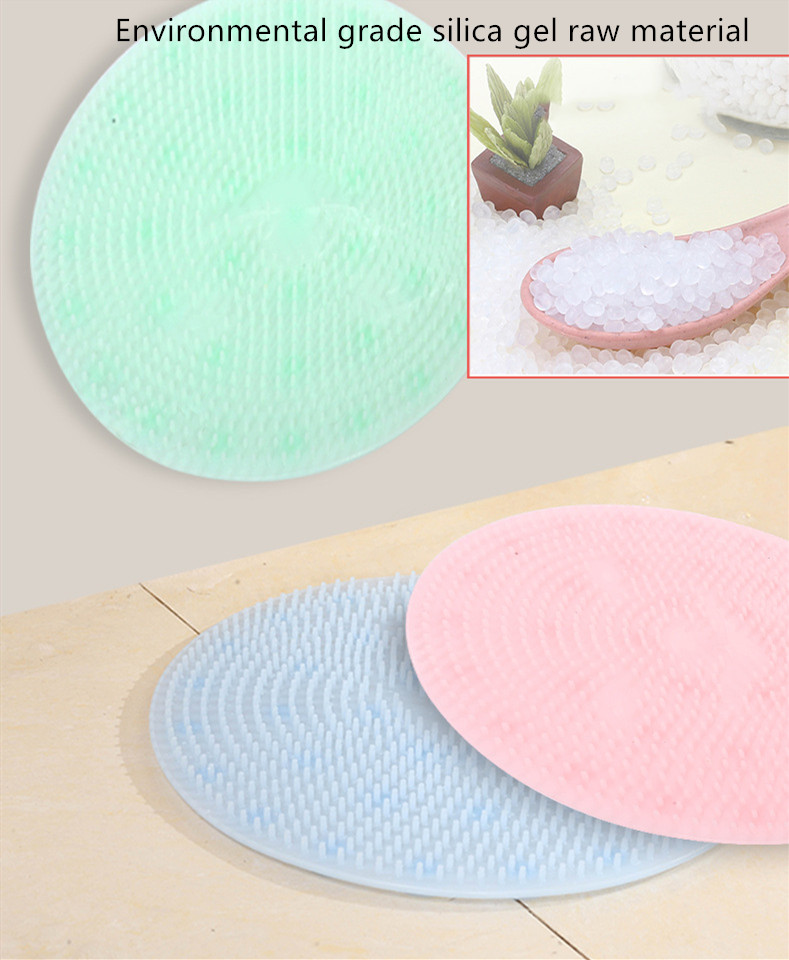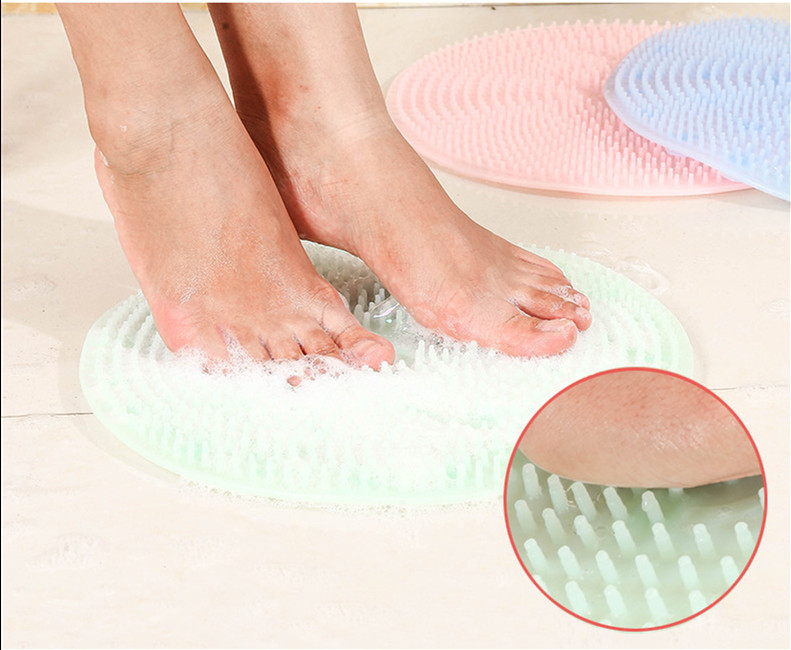 [product material] food grade silicone

[product specifications] diameter 300mm

[Product color] light blue, light pink, green. Customized color according to Pantone according to demand!
Function: bathing, back, soft silicone foot massage, comfortable, sucker anti-slip, a multi-purpose pad!

  product manual
1. High temperature resistance: The temperature range is -40 to 230 degrees Celsius.

2. More practical: food-grade environmentally friendly silica gel is non-toxic and harmless.

3. Soft and comfortable: Thanks to the softness of the silicone material, it is comfortable to touch, extremely flexible and not deformed.